Hi there,
My friends just traveled Tango Peninsula for 2 days.
Their itinerary was:
Day 1 :
JR Express train
Kyoto Station – Nishi Maiduru Station

AKAMATSU train by Kyoto Tango Railway
Nishi Maizuru Station – Amanohashidate
Amanohashidate sightseeing
– Amanohashidate View Land (scenic view point)
– Chionji Temple
– Chieno Mochi Tea House
Centrale Hotel Kyotango (accommodation and dinner)
– Onsen Spa
– Crab Dinner
Day 2 :
Ine sightseeing
– Ine bay cruise by fishing boat taxi
– KAISENDON (fresh sashimi rice bowl) lunch
One of highlights of Day 1 is AKAMATSU train ride.
AKAMATSU is one of sightseeing trains of Kyoto Tango Railway, which runs between Nishimaizuru and Amanohashidate.
AKAMATSU sightseeing train is reservation required.
URL for reservation is : https://trains.willer.co.jp/matsu/train/ (Japanese only)
Fare is 640 JPY + 540 JPY (reservation fee) = 1,180 JPY (Feb. 2017)
Exterior of AKAMATSU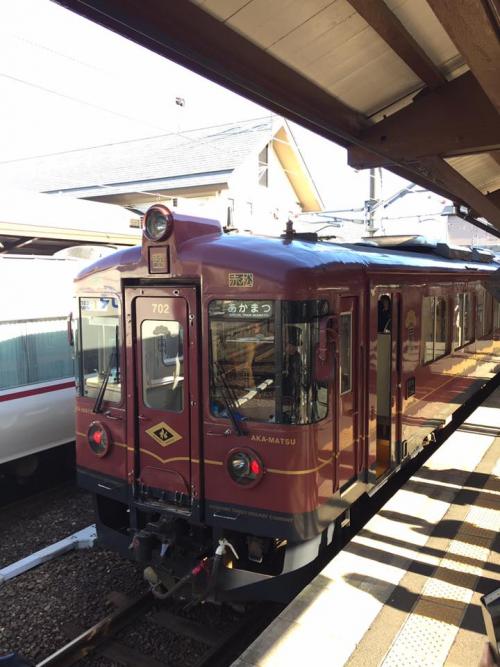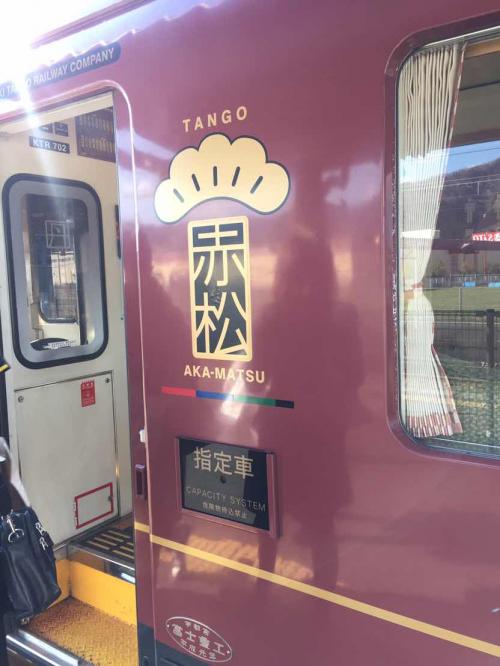 Interior of AKAMATSU … please click URL below.
https://trains.willer.co.jp/matsu/train/about_aka.html#indooor_view
Climax of AKAMATSU ride is "crossing the iron bridge over Yuragawa river."
The bridge is located close to the mouth of a river.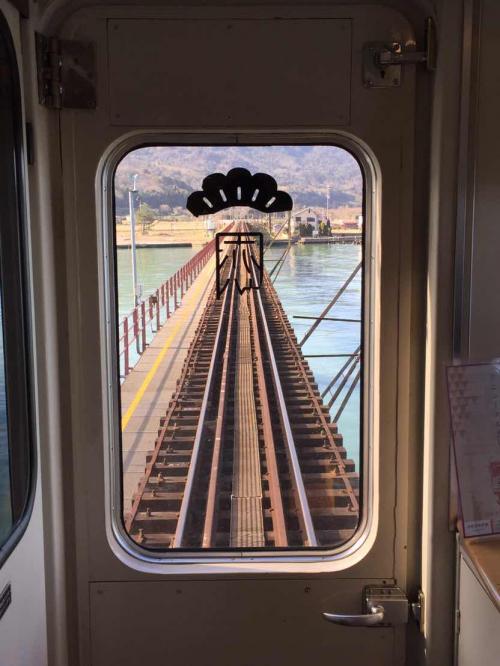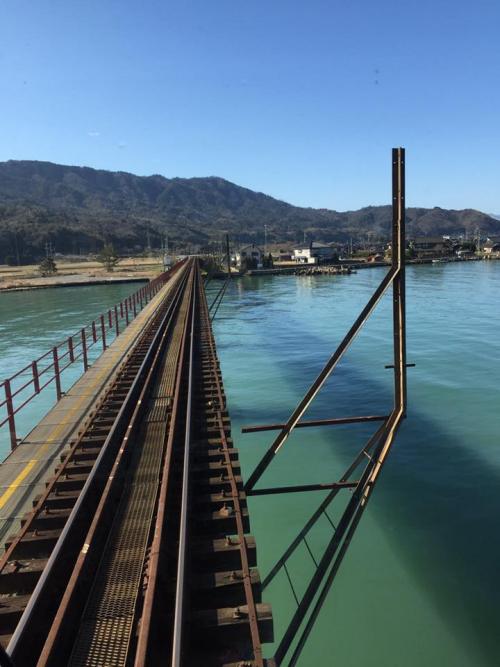 After the bridge, AKAMATSU runs along with the coast line and mountains.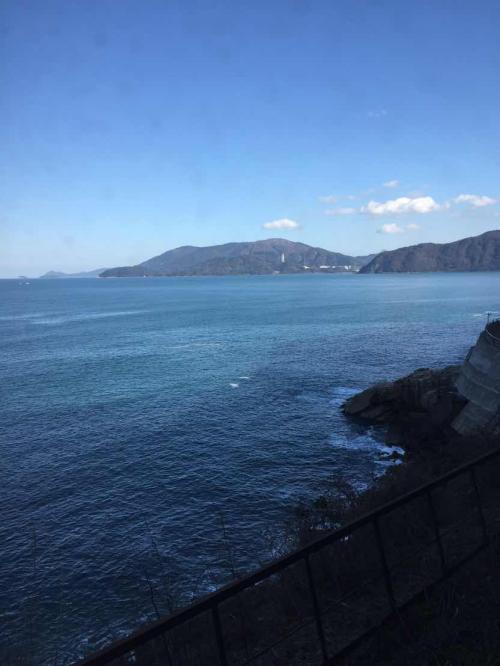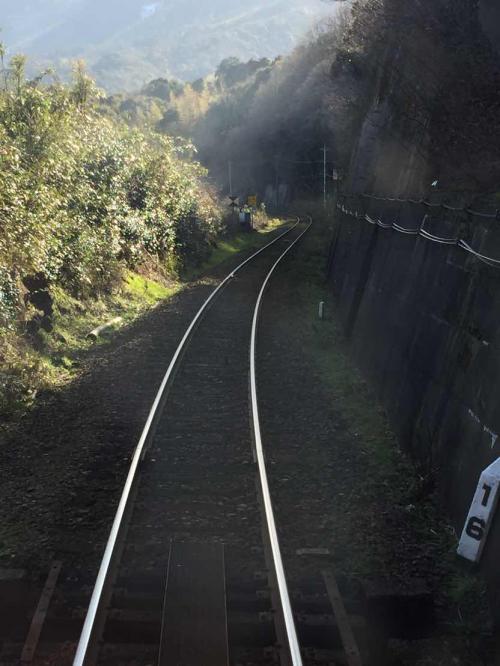 Super enjoyable and relaxing ride lasts about 40-50 min (depends on train schedule). If you need more information, contact Kyoto Tango Railway
or us .
(to be continued)